CONTACT US
TEL: +86-371-63432298
E-mail:megaindustry@aliyun.com
Fax:+86-371-63432297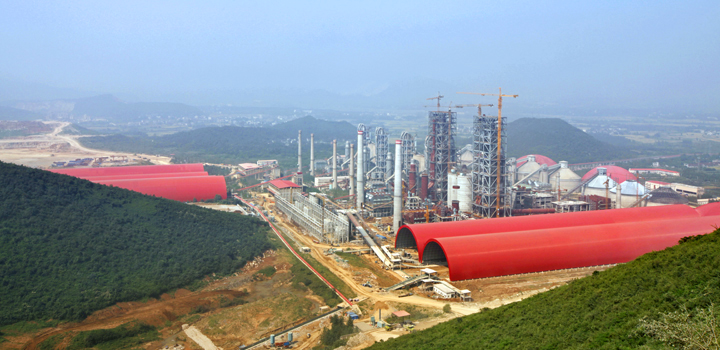 Zhengzhou Mega Industry Co., Ltd is the subsidiary of Qunying company and Winner Machinery company's joint group enterprise. Mega company mainly do project and technology EPC business, we have got a piece of market in mining beneficiation engineering, pelletizing and sintering engineering, cement engineering, active lime engineering and other industries in Chinese and international market. As a vanguard of the group company, our company will make great efforts to explore the international market and create international renowned brand.
The group company was founded in 1961, it is a big Joint-stock enterprise of research, manufacture, design, sales and services, after more than 50 years development, it has become Chinese heavy equipment manufacturing and exporting base. We have great honour in China, in 1985 we got "Department Good Quality Products" prize from China Mechanical Industry Department, and became fully deserved top brand in China. Through 50 years multi-field market exploitation, the group company oriented on equipment manufacturing, developed in many equipment manufacturing companies, foundry, installation services company, electric equipment company, chemical equipment company, refractory material company, furnace material company, brown fused alumina company, ceramic proppant company, etc.
The leading products of our company include: Crushers, Mineral Processing, Coal Washing Plant, Mineral dressing equipment, Steel Ball Coal Mill, Single Cylinder Cooler, FU Type Chain conveyor, 2PF Double Roller Impact Crusher, Adjustable Fine Crusher, Rotary Dryer, Cooling Machine, Rotary Kiln, Tube Mill, Single-stage Hammer Crusher, Sulphuric Acid Plant, Chain Grate Machine, Pellet Roller Screen, Disc Feeder, Coke Cutting Machine, Metallurgy Dedicated dryer, Disc Pelletizer, Reversible Impact Hammer Crusher, Four Rollers Crusher, Single Roller Crusher, Cylinder Mixer, Moisture Mill, JK series Mine Hoist, JTK series Hoisting Winch.



ABOUT MEGA

Zhengzhou Mega Industry Co., Ltd. is a leading and professional mining machinery manufacturing enterprise in China.




CULTRUE

Corporate culture is the driving force of development. We firmly practise goodness first and benefit employees, customers as well as the society.




COOPERATION

Zhengzhou Mega Industry always actively seeks cooperation with customers from all around the world and dedicates to satisfying their different needs with excellent products.